Lobster Donuts, Big Eye Tuna, Butter Krab Roll, Oh My!
November 01, 2022
Check out these Iconic Pubbelly features at South Beach Festival
South Beach Festival
/souTH/ /bēCH/ /ˈfestəvəl/
Noun
Definition(s):
A famous event hosted once a year in Miami Beach to kick off stone crab season.

An event in which the top local chefs of South Florida are invited to showcase their food at an all-day, outdoor event featuring great drinks and live music.
Sunshine, white sand, live music, and a sea of tents greeted visitors of South Beach Festival, enticing them with the sights and smells of a gathering of some of Southern Florida's favorite restaurants.
Pubbelly Sushi was thrilled to greet a seemingly endless flow of festival-goers who were all after the same one… well… three things. The Lobster Donuts. The Big Eye Tuna Roll. And the most popular item on the menu, the Butter Krab Roll!
For those of you who have yet to try this all-star Pubbelly lineup, check out the Sobe MVP Specials below:
The Lobster Donuts. Subtly sweet, drizzled in honey with a hint of spice. Warm and slightly crunchy on the outside, cool and fresh on the inside… there is nothing quite like it. For those who go crazy for sweet and savory combos, this is the menu item for you! It's different. It'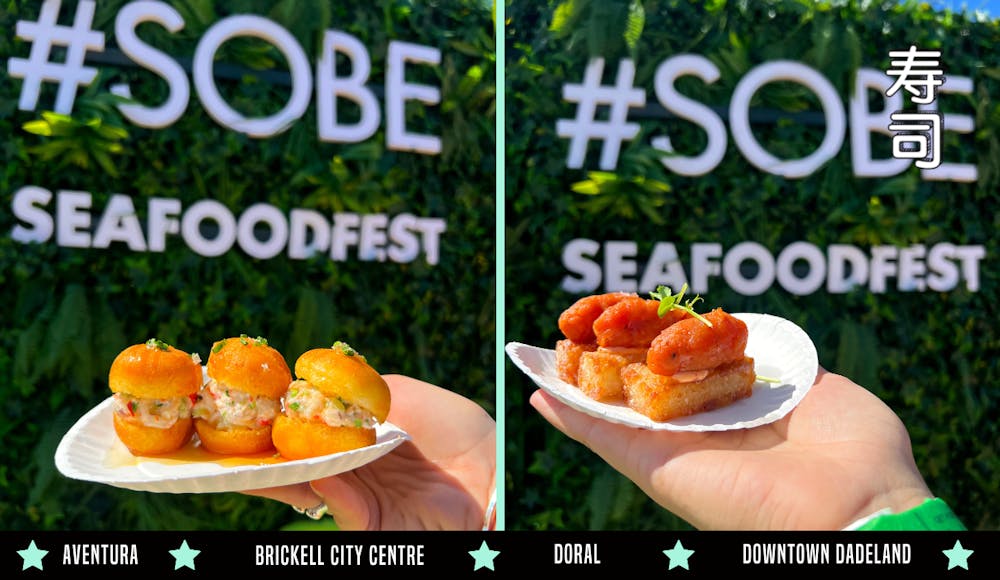 Visually, the Big Eye Tuna Roll simply wows. As visitors passed the tents, they literally were caught doing double takes! This roll is absolutely a show stopper. Topped with fresh, smooth tuna tartare spread over a crunchy pod of fried rice, the textural experience combined with its exceptional flavor leaves this item as a must on anyone's Pubbelly must-try list!
Last, but far from least, the Butter Krab Roll is literally ranked the most popular item on the menu, and I mean, just look at it! Sometimes a picture is worth a thousand words. The rice paper wrapped crab is designed to be dunked into a buttery side sauce, leaving a mixture of freshness and decadence. If you haven't tried this roll, you know what to do!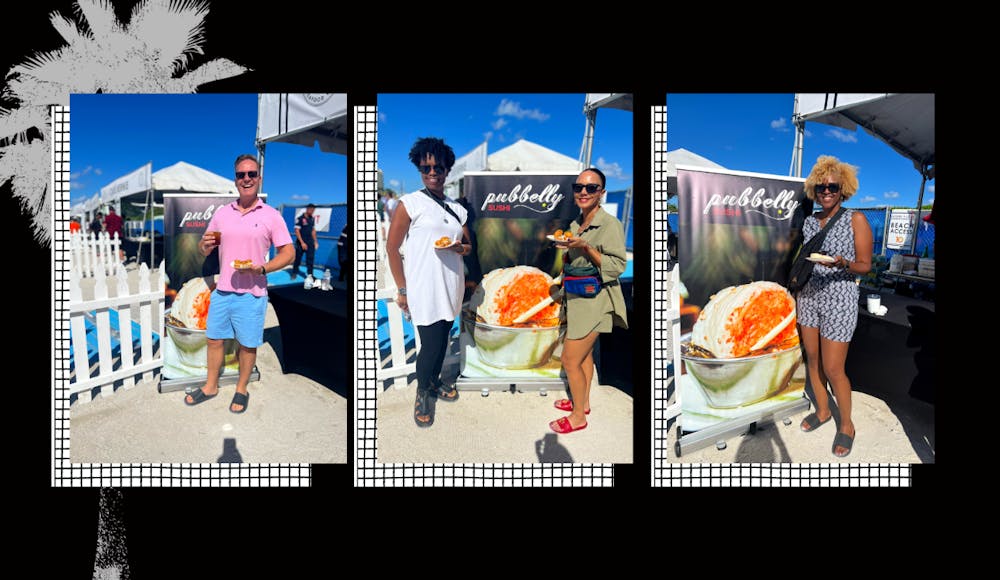 Co-Founder of the festival, Valerie Roy, is a self-proclaimed Miami lover and foodie fanatic. She founded the festival as a way to celebrate the excellence and diversity of the South Florida food scene in one place. She and her team carefully chose each participating restaurant and chef, she explained, based on the quality of their food, and the personality of their chefs. For her, Pubbelly's creative menu and iconic status made it a must-feature.
"The food quality is number one," said Roy. "We look for people that care about what's on their menu, and people that care about the experience they're providing their diners. Chef Mendín has done an incredible job of engaging with the community, and building an empire of restaurants. You go to Pubbelly for the Butter Krab Roll, it has everyone talking about it. We look for those chefs with unique dishes and great personalities."
Want to stay in the know on everything SOBE? Visit: https://sobeseafoodfest.com