What to order for VDAY?
Blog Post 01/27/2022
Five-Course Dinner for Two? Introducing Two Brand New Dining Experiences
February marks the start of the season of love, and this year, the season of new beginnings as we launch two brand new five-course dinner experiences!
Perfect for a Valentine's Day dinner or an anytime tasting for two (or three), explore the Pubbelly menu izakaya style, one dynamic bite at a time.
The Pubbelly Favorites Experience is exactly what it sounds like: a grouping of the best-selling fan-favorite menu items from the Lobster Donuts to the Big Eye Tuna & Butter Krab Rolls to Truffle Corn to Miso Bread Pudding, the legendary lineup is oh so Pubbelly.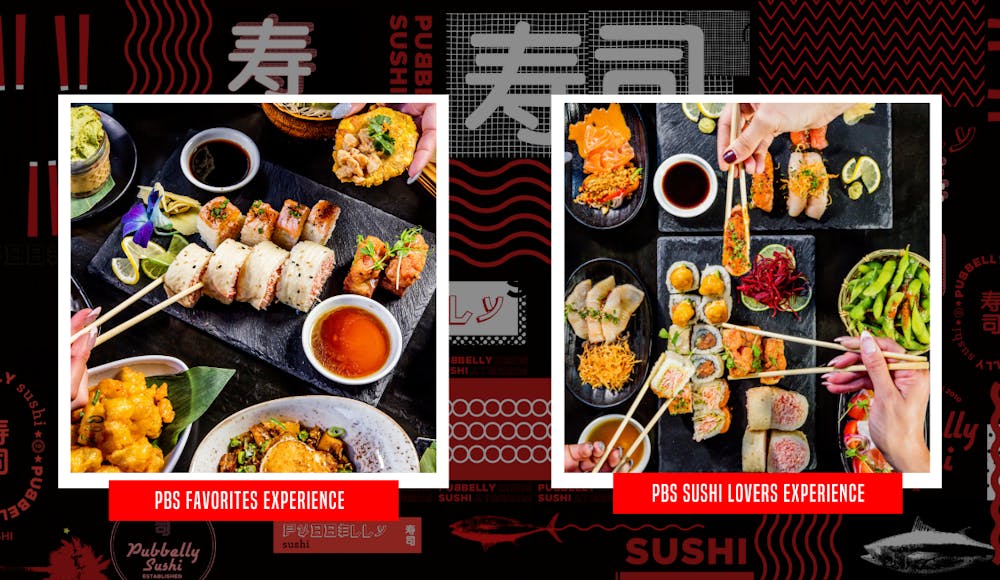 The Pubbelly Sushi Lover's Experience features a variety of mouthwatering sushi rolls, nigiri, and sashimi. The torched salmon Sake Aburi roll makes an appearance, as well as Wagyu Nigiri and Salmon Lemongrass Sashimi. The variation in flavors between each course is designed to bring your palate on a journey full of tasty twists and turns that end with an irresistible dessert pairing.
Pro-tip? Elevate your dining experience with a sake flight, featuring a variety of sakes from light and fruity to rich and creamy selections.
Whether it's a dinner for two or an outing with friends, the Pubbelly Experiences will introduce you to a complex, crave-satiating walkthrough of the menu. Come hungry, and leave as a verified Pubbelly Sushi Expert!